Choose the Parc's natural setting for a wedding, a family party, a friend celebration or a corporate meeting. It's your moment! It will be our pleasure to personalize your event. Caterer service, bar, audio-visual et access to the gardens included.
To prepare your big day, you can communicate with Kevinn Salvann : evenement@parcmarievictorin.com
Wedding receptions
You wish to organise a memorable marriage in a garden? The Parc Marie-Victorin is the perfect setting for the day of your dreams! Adding to the already gorgeous landscape for your pictures, the nocturnal lightning will give a unique ambiance to your reception! Under the grand marquee in the heart of the gardens or in the octagonal pavilion completely windowed, your day will reflect your personality and will meet your expectations. Choose between the different reception areas for the ceremony.
In order to start planning this day with our coordinator,
you can communicate with Kevinn Salvann:
evenement@parcmarievictorin.com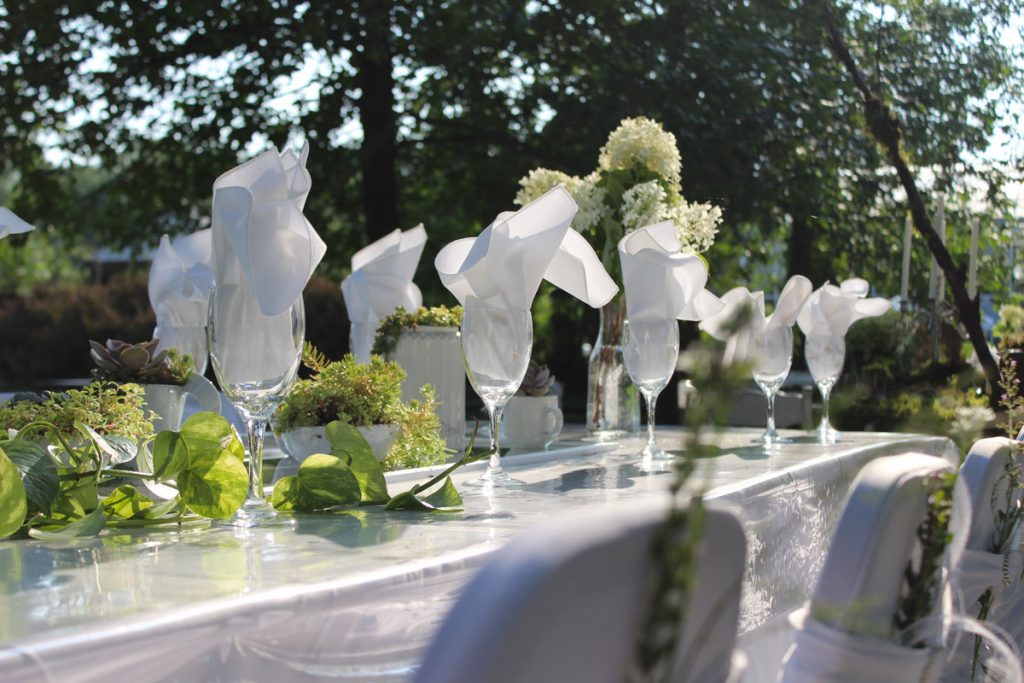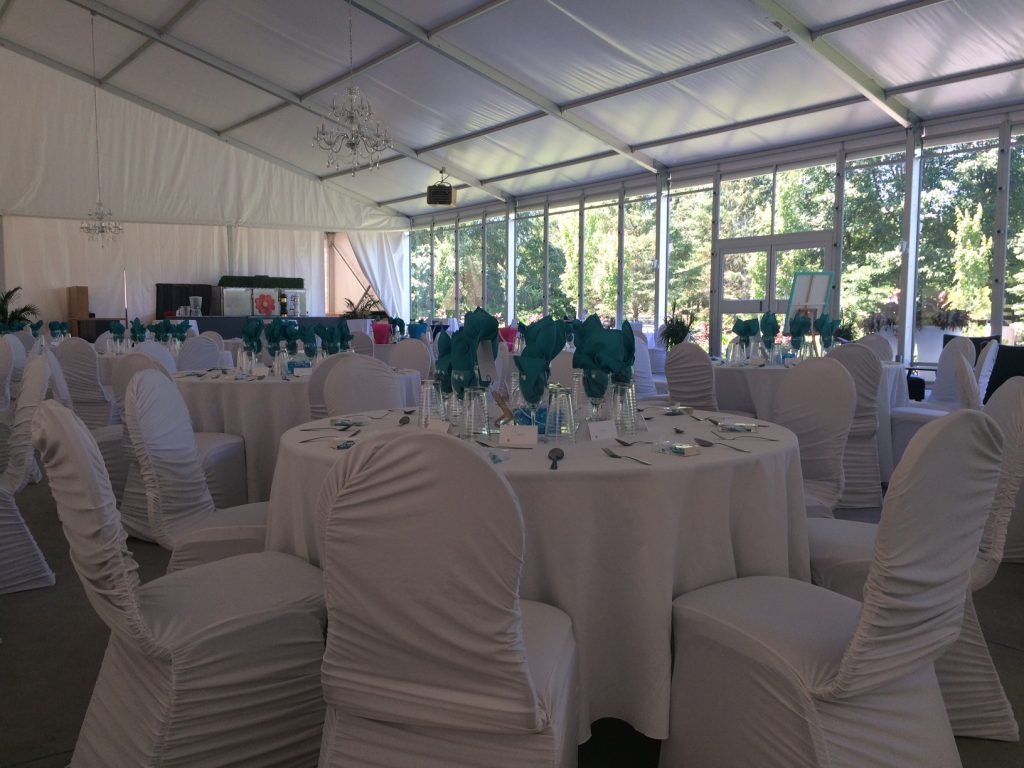 Receptions and gatherings
You are planning an event, a work gathering, a family reunion, a big reception or any other event that is dear to your heart? You have found the ideal place! A private visit of the site? A big banquet? A ceremony? Tell us your needs and we will personalize the day to the greatest joy of your guests!
Corporate events and meetings
A happy hour to celebrate the retirement of a colleague? Training? A general assembly? The Parc Marie-Victorin is an exceptional touristic site since it is both charming and different. The site will enable you to hold a reunion, a congress or a corporate event. Choose between the marquee, the pavilion, or the rustic table. Accompanied with either a coffee break, a cocktail, gourmet lunches, a buffet, a served meal or an array of appetizers. It's up to you to decide!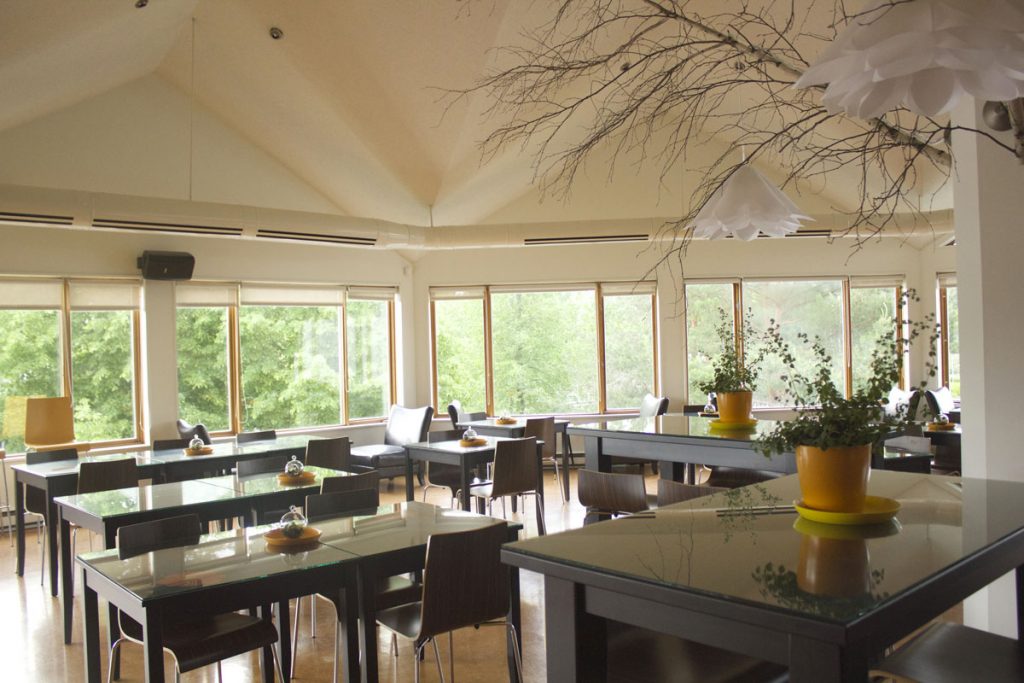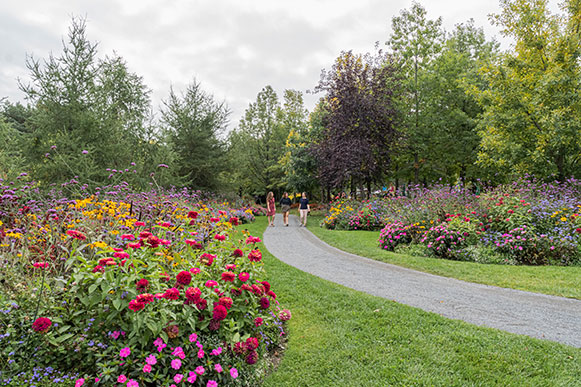 Filming and photography sessions
Professional or amateur, use our site as a setting for your photography and filming. Take advantage of the unique space to immortalize a happy event (wedding, maternity, baptism, graduation…) In the garden or the tropical greenhouse, choose your ambiance! Floral flower beds, river, waterfalls, mosaicultures, pond, general store with antiques and bridge offer a unique frame.
For your needs :
Communicate with Josée Cloutier
communication@parcmarievictorin.com
Christmas party
From November to February, our main pavilion is decorated for the holidays! Reserve your date to gather your colleagues or family members for a festive occasion!
Catering service, bar service, snowshoeing trails in the gardens and other activities are available on demand (Santa Claus, dog sled, musical performances).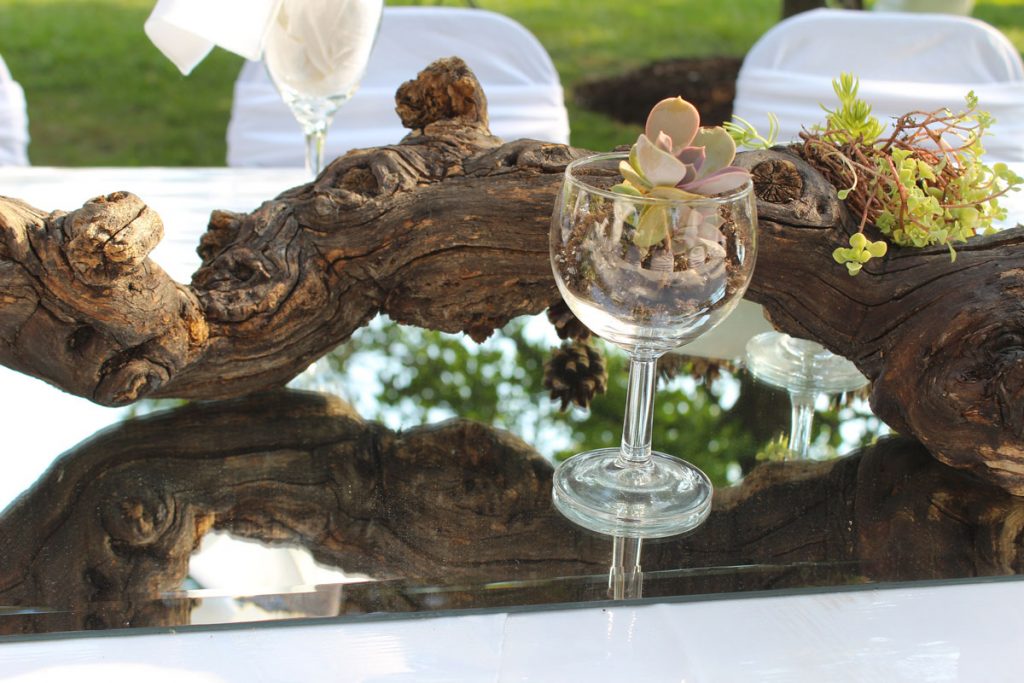 Infrastructures
Grand marquee
We have a grand new white marquee of 100 ft. by 80 ft. in the heart of our gardens. Right in front of it, there's a rectilinear basin which will for sure please the eyes and the photographers! Situated on a concrete slab, the grand marquee has electricity, a kitchen, a complete sanitary unit and a stage. It can welcome from 50 to 500 people using a banquet serving style. The areas surrounding the marquee are illuminated to create a wonderful atmosphere!
Pavillon
This space is a beautiful octagonal room of 48 ft. with a bistro style lay-out (a banquet style is also available). Bar, kitchen and audio-visual material are provided. The room is completely windowed with a view onto the gardens with an adjacent terrace to enjoy those beautiful nights!
Rustic table
This long table, situated in the gardens, can accommodate up to 100 guests. For a family brunch or a corporative reunion out of the ordinary, reserve this unique table for a brunch or in the evening starting at 20 people. Placed in the ash tree alley, the moment is simply magic!