Visit a Cascades plant
Discover how Cascades became of the world's most responsible companies thanks to its sustainable practices and values
From July 1st to September 4th Inclusively, visits are offered Fridays, Saturdays and Sundays, with exception for the first Sundays of the month. Two departure per day are scheduled, i.e. from 10:30 a.m. to 12 p.m. and from 12:30 to 2 p.m. 8 participants are accepted, in order to respect social distancing. Call us at: 819 363-2528.
Cascades Groupe Tissu
The factory in operation manufactures toilet paper from recycled paper and cardboard. Learn more about Cascades' values and its unique methods!
Walk around the factory to see every step in the production to witness each step in the production of toilet paper from recycled materials. During this trip, you will have the opportunity to learn a little more about Kingsey Falls, the company's head office town.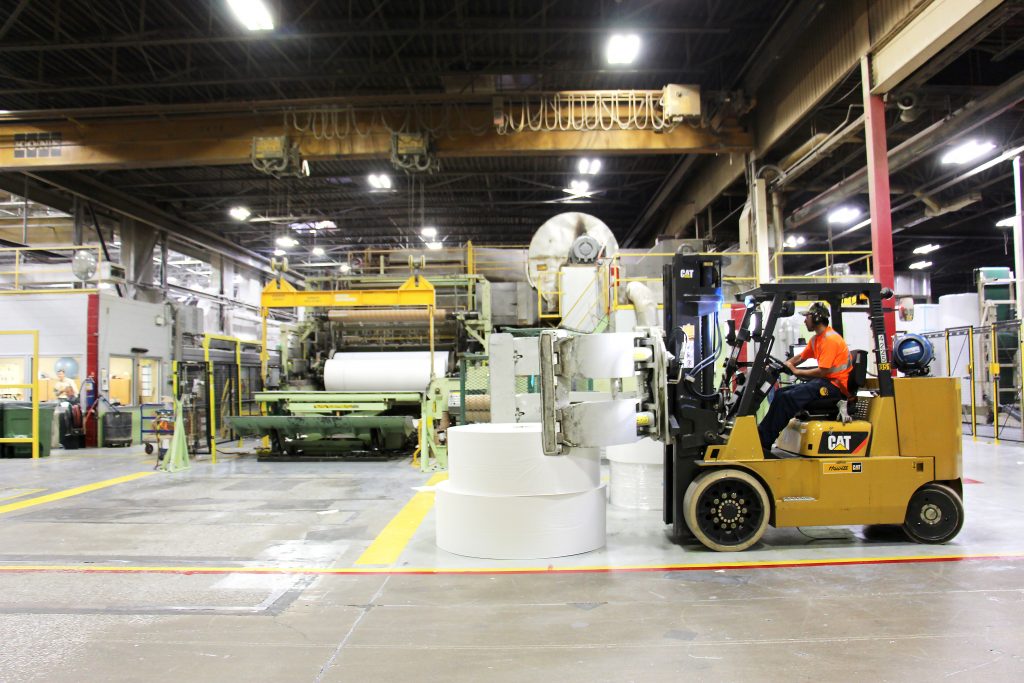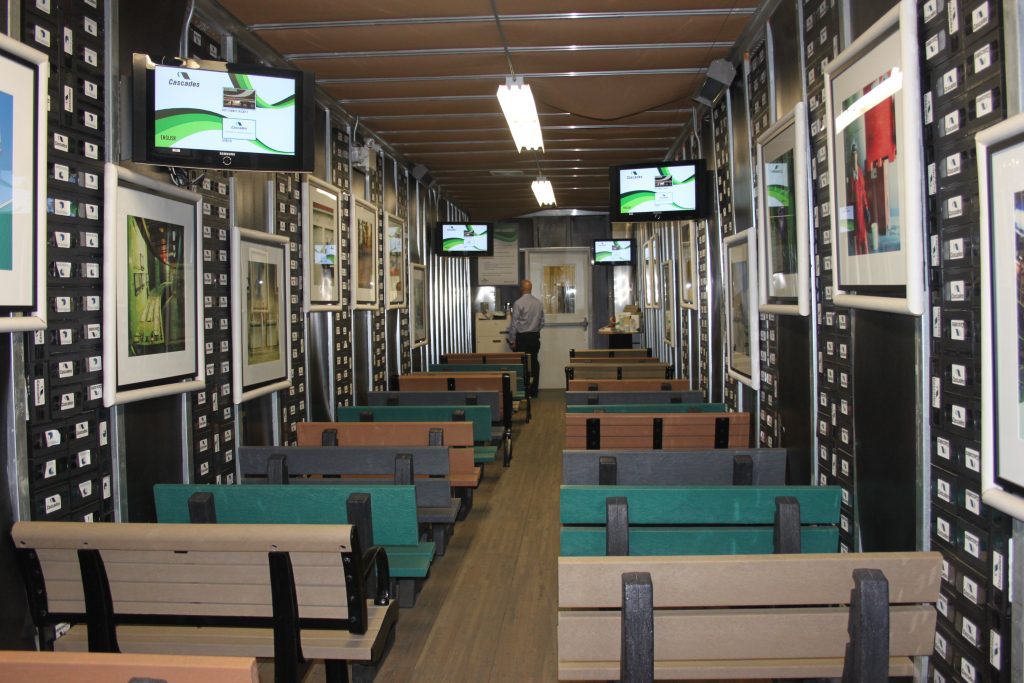 Cascades Plastics (CANCELED 2022 SEASON)
Did you know that Cascades also manufactures specialty products? We bet that after your visit you will recognize Cascades products even in your refrigerator!
Cascades Plastics manufactures EVOK polystyrene foam trays, used for food packaging. These trays, made from 50% recycled materials allow you to better preserve your meat, vegetables and seafood. You will see, step by step, the production of polystryrene until it is transformed into a food tray!
The HACCP-certified factory for the food industry requires strict compliance with health standards. To circulate in the factory, you will have to wear the Cascades worker's uniform.
Cascades Containerboard Packaging (CANCELED 2022 SEASON)
This is the first factory acquired by the Lemaire brothers in 1964. Specially furnished, the visitors' room contains artefacts, period photos and samples allowing you to relive history and go behind the scenes of manufacturing of lining cardboard.
With games on digital tablets and multimedia presentations, you will learn about Cascades' history and the Lemaire brothers' world. The visit will also allow you to learn more about the paper products produced in the various units. Unfortunately, it is not possible to walk inside the factory itself, but we offer you an unobstructed view of the movement of an eleven-ton roller!